BAYLEE
Næssgården's Biscaya Beyla
Reg.nr. S52235/2007 (N07629/07), HD: A, AD: UA (ED 0)
f. 17.3.07 - d. 31.8.18
---


8/9-18
Hvil i fred Baylee!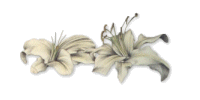 Rest in peace Baylee!

Bilder av Baylee sommeren 2018 11 år gammel.


10/3-12
Baylee februar 2012.
Baylee February 2012.

7/4-11
Onsdag 2. mars var jeg på besøk hos Baylee og Kimberly i Uppsala etter at Gozita var parret. Jeg ble servert en deilig middag, og det var så koselig å se dem igjen.
Wednesday 2nd of March I visited Baylee and Kimberly in Uppsala after Gozita was mated. I was served a very good dinner, and I enjoyed seeing them again.

30/11-10
Kimberly og Baylee var hos fotografen i oktober og tok noen fantastisk flotte modellbilder. På det ene bildet er også moren til Kimberly med.
Baylee and Banshee were at the photographer in October and took some great model shots. In one picture is also the mother of Baylee.

15/8-09
Disse bildene av Baylee er tatt 8. august i en vakker park.
These pictures of Baylee are taken 8th of August in a beautiful park.

21/1-08
Her er noen bilder av Baylee tatt i oktober og november. En nydelig, ung dame.
Here are some pictures of Baylee taken in October and November. A beautiful, young lady.

17/10-07
Nye bilder av Baylee. Hun får stadig oppleve nye ting og blir godt sosialisert på både mennesker og andre dyr.
New pictures of Baylee. She constantly experiences new things and gets socialized at both human beings and other animals.

30/8-07
Her er sommerens bilder av Baylee, hun blir tatt med på mange forskjellige steder og får stadig nye hundevenner. Am Car treffet ble nesten som et hundetreff.
Here are pictures of Baylee from this summer, she is taken to many different places and gets constantly new dogfriends. The Am Car meeting place was almost like a dog meeting place.


5/7-07
Her er månedens bilder av Baylee. Som dere ser av bildene er hun en typisk stabij som både apporterer og graver. Hun har hatt besøk av Olympic og Mona som har Kennel Åhlskogen, Mona skal hjelpe Kimberly når de skal i gang med utstilling.
Here is this month pictures of Baylee. As you can see she is a typical stabij who both fetches and digs. She was visited by Olympic and Mona from Kennel Åhlskogen, Mona will help Kimberly when they are going to start with dog shows.

10/6-06
Disse bildene av Baylee fikk jeg av Kimberly for noen uker siden, og jeg beklager at jeg ikke har fått lagt dem ut tidligere.
These pictures of Baylee I got from Kimberly some weeks ago, and I'm sorry that I haven't got them at this site earlier.


19/5-07
Flere bilder av Baylee. Hun begynner nå å bli kjent med familiens katter og marsvin, og snart er de nok bestevenner alle sammen.
More pictures of Baylee. Now she begins to be familiar with the cats and the guinea pigs, and soon they are bestfriends all of them.

16/5-07
Her er de første bildene av Baylee på vei herfra til Uppsala. Det ene bildet er tatt her hjemme før de dro.
Here are the first pictures of Baylee on her way from here to Uppsala. One of the pictures are taken here before they left.