Skjalg
Næssgården's Chalg Chaplin
Reg.nr. NO41456/10, HD: A, AD: A (ED: 0)
---


6/5-11
Disse bildene tok jeg av Skjalg da jeg var på besøk i forbindelse med NKKs utstilling i begynnelsen av april. Bildene ble tatt dagen etter 1 års dagen 9.4.!
These pictures was taken of Skjalg when I visited the familiy in connection of NKKs International Dog Show in the beginning of April. The pictures were taken the day after the 1 year birthday 9th of April!

17/11-10
7 måneders bilder av Skjalg, som har det veldig bra hos familien Medås og "storebror" Fenris.
7 months pictures of Skjalg, who has it very good together with the Medås family and "bigbrother" Fenris.

29/9-10
Måtte ta et bilde av Skjalg før jeg dro hjem søndag 26. september.
I had to take a picture of Skjalg before I left sunday 26th of September.

29/9-10
Disse bildene ble tatt rett før jeg kom på besøk siste helgen i september.
These pictures were taken just before I visited them the last weekend in September.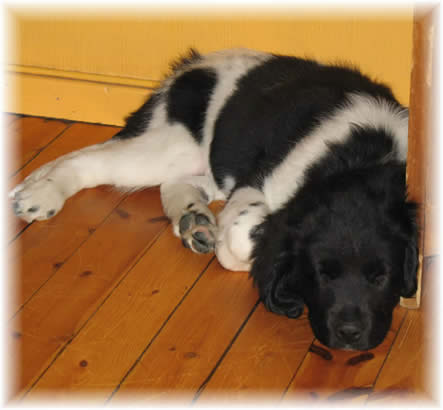 Skjalg & Fenris juni/June 2010